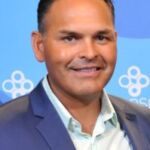 Octavio Jara, RLPSA President, McDonald's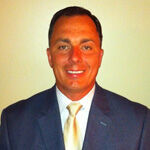 Rocco Prate, Safety & Security Manager, The Wendy's Company
Rocco leads The Wendy's Company (North Region) where he oversees the safety & security for 250 company restaurant locations and supports 2,285 franchise restaurants. He has over 20 years of LP & security experience working for numerous retail companies. Rocco is also a current member of the United States Army Reserve and holds the rank of Lieutenant Colonel. He currently serves on the board of the Restaurant Loss Prevention & Security Association. Greg Jenkins, Texas Roadhouse Dan Lieberman, Southeast QSR, LLC Kurt Leisure, The Cheesecake Factory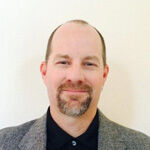 Raymond "Paig" Parish | Executive Vice President of Sales and Marketing | NAVCO
Paig is an industry veteran with over 25 years of experience working with industry professionals specializing in Loss Prevention, Asset Protection, Safety, Security and Construction. Paig has religiously attended RLPSA for over 20 years and regularly explores other Retail & Food Service Industry trade shows annually.
His past work for the RLPSA honored him with being elected as the first Vendor Liaison to the Board to serve a two- year term. Other contributions include, organizing and fundraising to insure the success of the annual RLPSA Golf outing and serving as a member of the 1st ever RLPSA Marketing committee.
Mr. Parish is a former collegiate athlete, leader and team player, who holds a B.S in Cultural Anthropology and a minor in Biology from California State Dominguez Hills. Paig is married, has two beautifully intelligent daughters who have "grown up" at the RLPSA show and a 4 month old son who all currently reside in Orange, California. Scott Elkins, Liaison, UAS Topher Cramm, Liason, Stanley Security Amber Bradley | Executive Director | RLPSA