PRESIDENT'S MESSAGE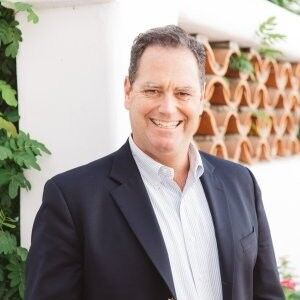 Kurt Leisure
Vice President, Risk Services for The Cheesecake Factory

I welcome you to the Restaurant Loss Prevention & Security Association (RLPSA), the premier association for loss prevention, security and safety professionals serving the restaurant and food service industry.
Our association is unique amongst other trade associations, whereas our membership and events cater specifically to those serving the restaurant and food service industry, keeping our content, discussions and sharing of best practices unique to the issues involving our segment and practices that can be used by the majority of our membership.
We also take pride in our relationships with and inclusion of those solution partners serving our industry; providing them with membership in our association, holding seats on our Board of Directors, and sharing in the growth, evolution and success of our association. It is a partnership which began with our founders, and has continued throughout the rich history of our association's forty years.
Throughout the year we will provide our members with opportunities to connect, learn, and share with their fellow professionals. From our highly successful RLPSA Connects to online webinars and membership discussion calls, we will offer various opportunities to network and discuss the issues facing our profession and industry each day.
In March 2024, we will hold our 44th Annual Conference in Las Vegas. Growing every year, our conference provides our membership, solution providers and guests three days of excellent content which includes, professional development, sharing information and practices, seeing the latest offerings from our solution partners, and of course networking amongst our peers. In 2022, we added a "Franchise Focus Day."  Franchisees built their very own content day for unmatched networking and problem-solving with expert franchisee speakers.  The RLPSA Conference is an event you do not want to miss.
On behalf of our membership, I thank you for visiting our website and invite you to connect with us. Take advantage of the information available to you across our site, become part of our online community, and if you serve the restaurant and food service industry, become a member. We welcome you to join us as we become smarter together.
GETTING SMARTER TAKES COLLABORATION.
Each year, the Board of Directors puts goals and strategies in place to help elevate your career by, expanding your knowledge base, and provide you with even more access to resources.
We are consistently focused on creating:
A forum for exchange of ideas
Responsiveness to member needs
Strategic alliances with vendors and other professional organizations
Promotion and growth of our members and the RLPSA organization
A commitment to diversity
Value through delivery of relevant industry information and education
The RLPSA Board of Directors is committed to achieving these objectives for you, our members.