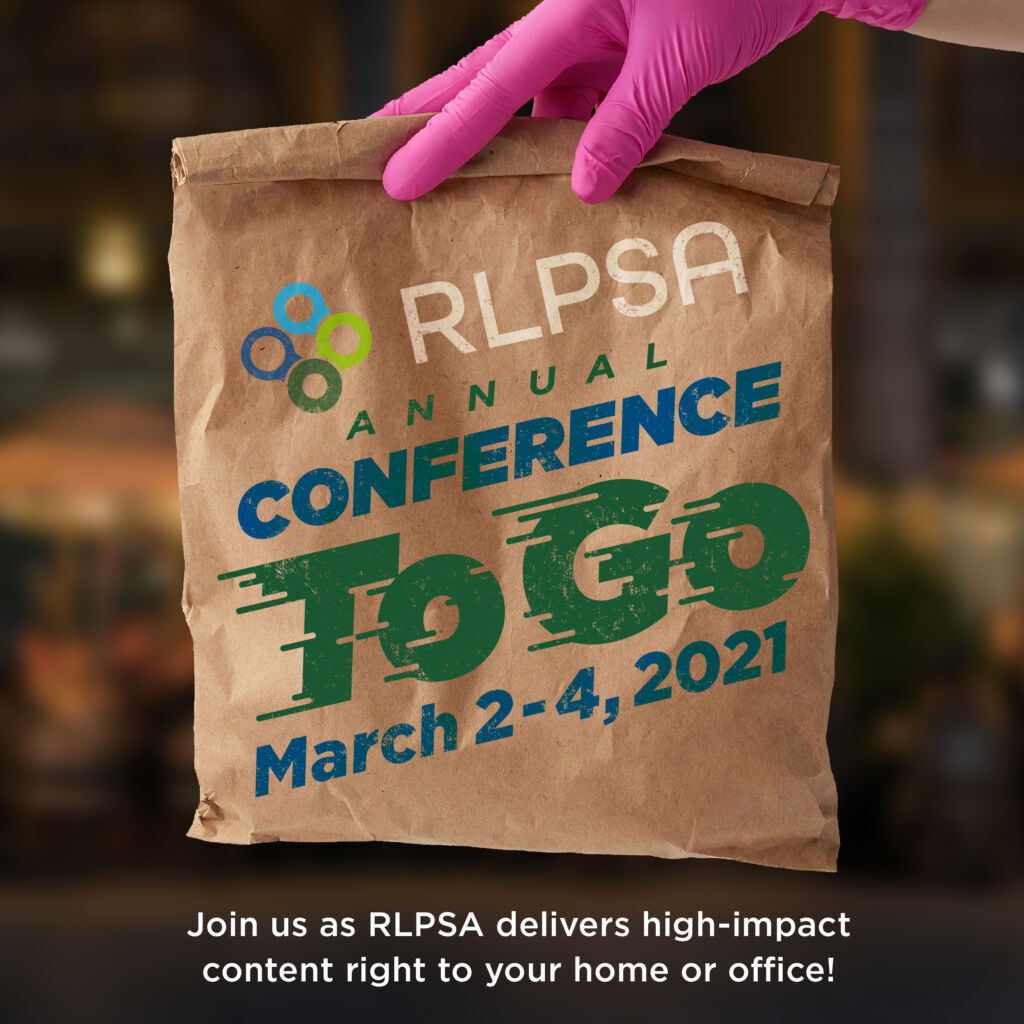 "To Go" Conference AGENDA
RLPSA Welcome & Opening General Sessions
Get pumped for a "To Go" (virtual) experience like never before.  Hear from RLPSA President Octavio Jara and your host for the day, Executive Director Amber Bradley.
"Getting Comfortable with Uncomfortable Conversations: Diversity & Inclusion" presented by James Fripp, Chief Diversity Officer for YUM! Brands, and Steven Antoine, Chief Security Officer for YUM! Brands
"Domestic Terrorism: The New Normal" presented by David Johnston, Senior Director, Loss Prevention & Corporate Security, Inspire Brands, Dan Moren, Senior Manager, Global Security & Resilience, Starbucks, and FBI / Federal Law Enforcement
"COVID Clean: Air, Water, Tables…and more" Kurt Leisure, Vice President of Risk Services at the Cheesecake Factory, Kix Nystrom, Vice President Kitchen Operations at The Cheesecake Factory
"Predicting Social Unrest: The Tools and Tricks" Ryan Long, Global Head of Intelligence and Executive Protection, McDonald's
steering your ship through rough waters: Lessons on leadership from captain phillips
"Solving for X" 2021 kicks-off with a valuable opening keynote from Captain Richard Phillips. Richard Phillips is an American merchant mariner and author who served as captain of the MV Maersk Alabama during its hijacking by Somali pirates in April 2009.

Everyone welcome to hear an update on the organization of RLPSA from current President Octavio Jara and Executive Director Amber Bradley.
SPEAKERS:
Octavio Jara, RLPSA President
Amber Bradley, Executive Director
breakout sessions & Closing Keynote
"Drive-thru & Curbside: Balancing Safety & Security with Speed & Accuracy" presented by Rick Walker and Rose Roth, Chick-fil-A, Kevin Shaw, Workforce Practices and Corporate Security, Darden, and Rocco Prate, Loss Prevention & Corporate Security, Wendy's
"Building and Executing a Fraud Risk Assessment " presented by Wendy Hans, Director of Fraud and Loss Control, AMC Theatres
"Building & Maintaining Franchisee Relationships for LP, safety and risk success" presented by Van Carney, Director of Loss Prevention, Safety, and Security for Domino's and Mike Kahn, Owner of one of Domino's largest franchisees, MSK Mgt, LLC and MSK's Loss Prevention Director, Matt Toso
"Preparation for Protests & Partnering with Law Enforcement in a Changing Climate" presented by DeRon Finney, Regional Security Manager, McDonald's, Daniel Thomas, US Security Manager, McDonald's, and Tim Foley, Director of Security and Risk Management, Summit Off-Duty Services
"Loss Prevention With People that Have Barriers to Hiring " by Jason Swanson, MOD Pizza
Closing Keynote: "ADAPT: Overcoming Adversity" presented by Major League Pitcher Jim Abbott
Jim Abbott was born September 19, 1967, in Flint, Michigan without a right hand. He was an All-America hurler at Michigan; won the Sullivan Award in 1987; was the pitcher for the Gold Medal Olympic Team in 1988; and threw a 4-0 no-hitter for the New York Yankees versus Cleveland (September 4, 1993). Jim played for 10 seasons on 4 different teams and ended his big league playing career in 1999.
Abbott has worked with The Department of Labor's Office of Disability Employment Policy (ODEP) on several initiatives encouraging businesses to hire people with disabilities.
Today Jim is a Guest Pitching Instructor during Spring Training for the Los Angeles Angels.
breakout topics & Closing keynote
"Emerging Crime Trends through the Events of 2020: Brand and Franchisee Perspectives" presented by Christopher Magana, WKS Restaurant Group, Dan Lieberman, Southeast QSR, Heather Hearn, Wawa, Kevin Rice, YUM! Brands, and Basia Pietrawska, CAP Index
"Flushing Out Restroom Risk & Liability" presented by Bill Moore, Director of Safety and Security at Eat N Park Hospitality Group
"Constantly Innovating for Delivery Safety & Security" moderated by Van Carney, Director of LP, Safety, and Security for Domino's and panelists include Craig Jones, Senior Manager Safety, Security, and Loss Prevention at Papa
"The Loss Prevention Case Through a Prosecutor's Eyes" presented by Kimberly Overton Spahos, North Carolina Prosecutor
EVERYTHING YOU NEED TO DE-ESCALATE A TOUGH SITUATION
SPEAKER:
Joe Wolf, CFI, Wicklander-Zulawski & Associates